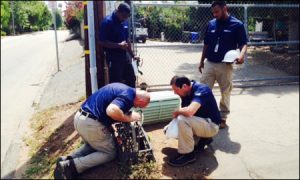 CDIS Corporation is a full service professional data cabling contracting company providing aerial and underground CATV installation and satellite TV services. We serve as a primary alternative installer for major telecommunications companies across the United States as well as performing corporate and government CATV facility installations.
Turnkey design-build capability
Copper, fiber and CATV design, engineering, placement, termination, splicing, testing and labeling.
Infrastructure audits and documentation
Rodding services
CATV Aerial & Underground Install Services
CDIS, Inc. services several enterprise-scale CATV and satellite infrastructure installation and repair contracts for national cable and satellite TV entities as an extension of their technical divisions. CDIS, Inc. provides 24/7 regional support and possesses the experience, equipment and personnel to handle any CATV and satellite installation and repair contract. Whether your infrastructure covers aerial or underground cabling requirements, we have the means to handle all of it.
Overhead – Aerial Structured CATV Cabling Installation
Underground Installation of Coaxial and Fiber Optic Cable Placement
Pole Placement
Anchoring Systems – Pole and Satellite
Installation of Amplifiers, Taps and Couplers
Cable Lash and Overlash
New Cable Run, Rebuild and Upgrade Services
Manhole Placement
Splicing (Fiber, Coax & Copper)
Underground Dips
Vacuum Excavation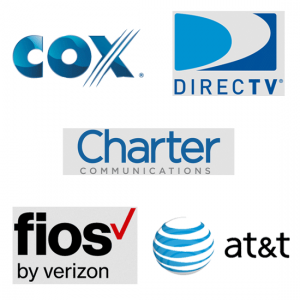 Underground Cabling Capabilities
Whether the requirement involves underground cabling of short-runs of a few hundred feet or over several miles, CDIS, Inc. has dedicated directional boring equipment and technicians to handle it all.  Our techs are well-versed in the placement of poles, conduits, direct bury or duct rodding applications for fiber, CATV or any other telecommunication cabling requirement.  The professionals at CDIS, Inc, are continually trained on the latest in underground technology and workplace safety standards.
Aerial Cabling Capabilities
CDIS, Inc. employs a fleet of bucket truck and service support vehicles manned with trained personnel for 24/7 aerial CATV installation and repair services for our primary contract customers. CDIS, Inc. follows the latest professional and safety standards for lashing, stationary and/or rolling reel methods for installing aerial cabling. Our company also uses the industry's highest quality cabling products to stand up to the harsh environment aerial cabling is typically exposed to.
Our Techs Are SBCA Certified
CDIS, Inc. is a member of the Satellite Broadcasting & Communications Association (SBCA). The SBCA offers training, certification and advocacy for the consumer satellite industry. All CDIS CATV-Satellite infrastructure technicians are certified through the SBCA National Standards & Testing Program.